Conversations with Rabbi Gordon, Guest Scholar Series: Dr. Stephen G. Ray, Jr.
Sunday, November 14, 2021
•
10 Kislev 5782
7:00 PM - 8:30 PM
TBB
The second of the Guest Scholar Series honoring Rabbi Gordon's retirement year.
A multi-faith event with the First Congregational Church of Wilmette, the First Presbyterian Church of Wilmette and the Kenilworth Union Church.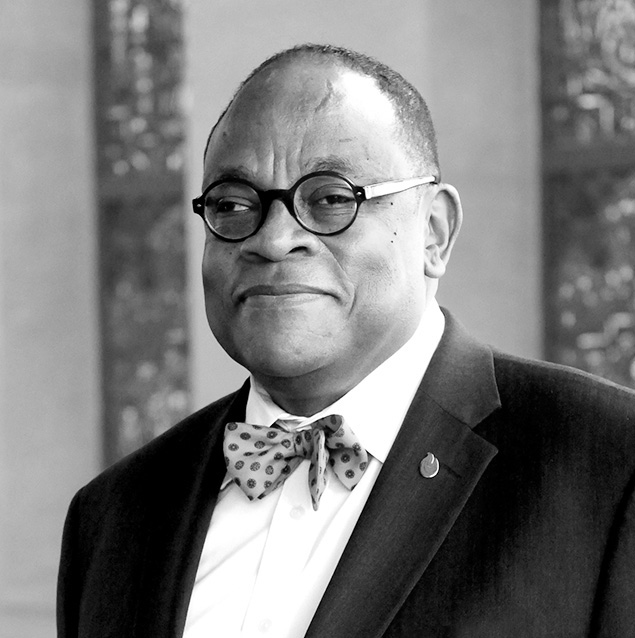 Dr. Stephen G. Ray, Jr. recently retired as president, Chicago Theological Seminary, where had held the position since January 2018. Prior to being called to lead CTS, Ray served as the Neal F. and Ila A. Fisher Professor of Systematic Theology at Garrett-Evangelical Theological Seminary, Northwestern University. Well known for his articles on Christology, race, and the Black experience, Ray is also the author of Do No Harm; as a contributor to Constructive Theology: A Contemporary Approach; and co-author of Black Church Studies: An Introduction.
He is president of the Society for the Study of Black Religion; past co-chair of the Workgroup on Constructive Theology; and served on the executive committee of the Black Religious Scholars Group. Ray has received numerous awards, including Yale Divinity School's Hooker Fellowship for Excellence in Theological Studies; Yale University's University Fellowship; Charter Oak State College's Distinguished Alumni Award; and was named to Morehouse College's Martin Luther King, Jr. International Collegium of Scholars in 2008.
Ray's past positions include associate professor of African-American studies and director of the Urban Theological Institute at Lutheran Theological Seminary at Philadelphia; associate professor of theology and philosophy at Louisville Presbyterian Theological Seminary; and lecturer at Yale Divinity School and Hartford Seminary. He received a doctor of philosophy in theology and African-American studies from Yale University and a master of divinity (summa cum laude) from Yale Divinity School.
*Please indicate in the 'notes' section if you will be joining us virtually, or in person.
Share Print Save To My Calendar
Mon, October 25 2021
19 Cheshvan 5782
Social Justice Calendar
There are no upcoming events at this time.
Mon, October 25 2021 19 Cheshvan 5782